Welcome to Our Little Store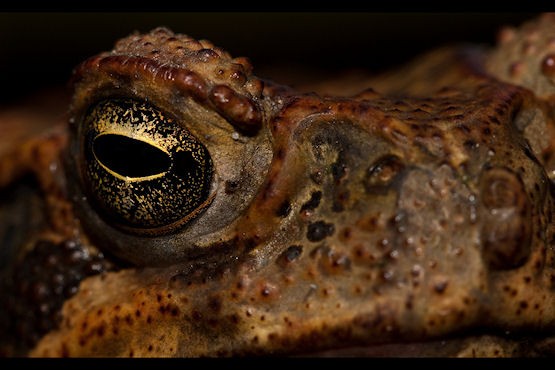 Welcome to our unique online store for Australian Cane Toad products. In fact, our store now has the largest selection of products related to the Australian Cane Toad that you can find anywhere on the Internet. In addition, we are still adding new products so make sure you come back often. If it is Cane Toad related and you don't see it here, by all means, drop us a note and we'll see what we can do to offer it in the future. If you would like to know more about the man-made natural disaster happening in Australia please check out The Story of Cane Toads.
Note:
Our products are all individual and unique. Each one might be a different color or personality. Due to the volume of orders, we cannot sort through them and pick one out specific to your request. The picture below shows the range of colors we have seen in the coin purses. The one on the left has been used for many years and has picked up a rich deep color and sheen. This is how most of the toads will end up if used on a daily basis.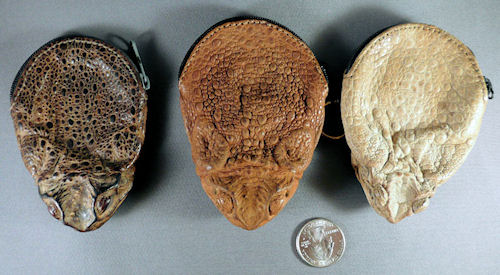 Note 2:
Many pictures in this store have a US quarter to show the relative size of our products. This does not mean your order comes with a free quarter! :) But, we'll be happy to sell you one for 50 cents plus shipping if you like ;)
Random Products